Knowing your head shape is a vital step in choosing the best, safe and secure fitting helmet. Generally riders fall into 3 different head shade categories: Intermediate oval, Oval, and Round Head shapes. Figuring out which head shape you are should be done before shopping online for helmets, as it will decrease unnecessary wait time when having to return or exchange a product. Voss suggests going into your nearest power sport dealer to get properly fit into different helmets and find out exactly what specifications work best for you. Improperly fitting helmets will be less safe, and will leave you with considerable amount of pain being caused by pressure points.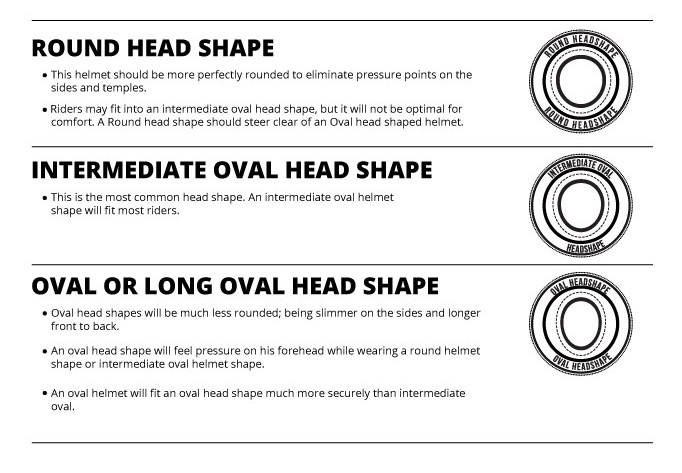 How to Measure your head:
Use a soft measuring tape to measure the circumference of your head, about 1 cm above your eyebrows. Make sure to measure around the widest part of your head, all of the way around the back, and to your eyebrows again. Try to have the measure evenly laid around your head.
If you do not have a soft measuring tape, use a string in the same way as indicated above to measure your head. Then lay the string straight and measure it with a ruler.
If you cannot measure the head of the person who the helmet is for, measure the inside of a current helmet of a hat they wear frequently.